Paper loves me. And I fucking hate its punk ass.
And because I hate it, I ignore it, which ironically means that its protuberant abundance eventually piles up and takes over my life—
it
, the wretched thing I wanted nothing to do with in the first place.
But every few months, I find myself in the home of one of my particularly tidy friends, who I'm sure, along with not having stacks of bills and offers and fliers and catalogues cluttering their domiciles, also do not urinate, defecate, or fart. Or at the very least if they do, it is always 100% odor-free.
ME: I love your kitchen floor.
FRIEND: Oh, thank you! We just remodeled. It's Marmoleum.
ME: Linoleum?
FRIEND: No,
Marmoleum
.
ME: ?
FRIEND: Um, it's a
green
product.
ME: Oh.
Of course this makes me, with a great sense of shame and inferiority, reflect upon my own decidedly
un
green kitchen—
brown
kitchen, if you will—with its curling linoleum mopped bi-weekly with refreshingly toxic
Fabuloso
. I survey my friend's pristine kitchen, with its adjoining home office consisting of a chair and spotless desk with one Mont Blanc pen, an iPad, and tiny desktop file with outfitted with three creaseless papers. I think of my own kitchen table, piled high with mail, pencils, receipts, and lists, and know in my heart that I suck as a human. When I get home, I am inspired to embark upon a paper-shredding mission to put Enron to shame.
The funny thing about shredding is that, all of a sudden, anything addressed to "RESIDENT" or "OCCUPANT", as well as any letter with the word "AUTO" at the top of the addressee portion, immediately becomes a friend in this process, as those words really make the job a lot simpler. Such words are indicators of absolute trash, again, once-bemoaned but now appreciated for their facilitation of the painstaking task of distinguishing the shredders from the keepers. Occupant? SHRED! Resident?
SHRED THAT MOTHERFUCKER
.
Ah, if only real human interactions could be this easy.
Anyway, the other day, I began one of these epic shred sessions, destroying piles of crap--most of which unfortunately comes in duplicate because I live with my significant other, "G". As I crammed one more envelope addressed to "RESIDENT—TO A FRIEND" into the steel jaws of my
Fellowes Powershred DS
with my right hand, I surveyed the letter's twin on deck in my left. In the upper left hand corner, where the return address would normally be, I saw this message:
THIS VERY OLD CHURCH
LOANS
THIS TO YOU, TO BLESS SOMEONE CONNECTED WITH THIS HOME. THEN, IT MUST GO TO ANOTHER FAMILY THAT DESIRES GOD'S BLESSINGS. SEE LETTER INSIDE…
I watched as the shredder swallowed up the last of the first letter.
ENNNNHHHHHHHHZZZZZZPPP.
Burrrrrrp.
I flipped over the identical letter still in my hand. There was another message printed on the back:
DEAR JESUS,

WE PRAY THAT YOU WILL BLESS SOMEONE IN THIS HOME SPIRITUALLY, PHYSICALLY, & FINANCIALLY. AND PLEASE DEAR LORD, BLESS THE ONE WHOSE HANDS OPEN THIS LETTER. MAKE GOOD CHANGES IN THIS ONE'S LIFE AND GIVE THEM THE DESIRES OF THEIR HEART. WE PRAY OVER AND BLESS THIS LETTER IN YOUR HOLY NAME. AMEN.
I opened the envelope. Enclosed I found a letter from one
St. Matthew's Church
, informing me that God was ready to help me reach my dreams and goals. All I had to do, according to the letter, was unfold the enclosed
prayer rug (another 8 ½ x 11 piece of paper with a picture of Jesus on it
),
kneel down on that thing, and pray like all hellfire. Oh, and when I was done, I was to
send the "rug" back
,
so it could be used by another needy person in need of Christ's salvation
.
My first thought was,
WTF--THIS SHIT IS USED?
Um, ew?
I dropped the undoubtedly soiled prayer rug on the floor and continued to read the third enclosed page—testimonials from people who had used the prayer-by-mail system and received
blessings including but not limited to a 6 room house, $10,000 in cash, 17 acres of land, and the healing of various infirm body parts
. Just by kneeling on a piece of paper. A
used
piece of paper—one
possibly
likely contaminated with boogers.
Intrigued, I picked up the
booger mat
prayer rug and looked into the closed eyes of Jesus Christ. According to the letter, if I looked into his eyes long enough, they would eventually open and look back into my big old Jew eyes. Sure enough, as I stared, two big pupils appeared before me. I screamed for G, who was in the other room, watching The History Channel.
ME: Hey, come here!
G: What?
ME: Yo, check out Jesus right here!


the elusive St. Matthew's "prayer rug",
all
gif-ed out courtesy of Dr. Momentum
 G: Yeah, so?
ME: Look at his eyes. Do they open for you?
G: No.
ME: Look some more. Look! Are you looking?
G: I'm looking. I'm also missing my show.
ME: Do you see that, dude? He opens his eyes and looks at you! It's fucking out of control!
G: Uh…okay. Sort of.
ME: See!
G: No, not really. Okay, look. See the words printed on the back of this thing? The lower case e in "soaked" and in "power" are aligned with Jesus' eyes on the other side. Like pupils. It makes you think his eyes are opening—I mean,
if you're completely fucking insane,
that is. Or a
moron
.
ME: …
G: …
ME: Well, the letter here says his eyes open because prayer rug is soaked with the power of the Lord.
G: No, his eyes "open" because the "prayer rug" is printed on cheap-ass paper. So, where's the part where they ask you for the money?
I turned over the letter and read the back page. In addition to returning the prayer rug so that another could use it, I was also instructed to check the box(es) next to the items in my life that required prayer from my Brothers and Sisters at St. Matthew's Church, and enclose the list with the prayer rug. Choices were listed as follows:
( ) MY SOUL
( ) A CLOSER WALK WITH JESUS
( ) MY HEALTH
( ) A FAMILY MEMBER'S HEALTH
( ) LESS CONFUSION IN MY HOME
( ) MY CHILDREN
( ) TO STOP A BAD HABIT
( ) A BETTER JOB
( ) A HOME TO CALL MY OWN
( ) A NEW CAR
( ) A MONEY BLESSING
( ) I WANT TO BE SAVED
( ) PRAY FOR GOD TO BLESS ME WITH THIS AMOUNT OF MONEY: $_______
And lo and behold, the very bottom of the list was written:
( )
ENCLOSED IS MY SEED GIFT TO GOD'S WORK OF $ ___________.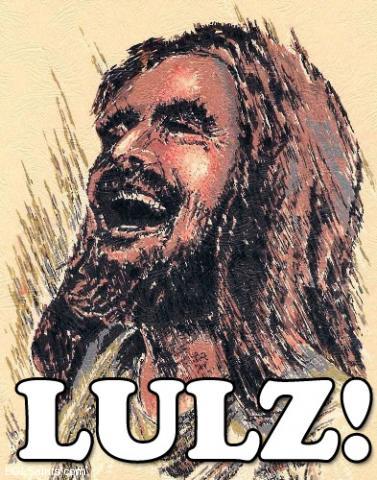 Needless to say, I penciled-in the requisite,
I already gave a seed gift...to your mom...ALL OVER HER FACE!
and when I had finished LOLing at myself, proceeded to Google, "St. Matthew's Church".
After some copious research (in-between shredding the fifty million Geico offers I received in 2010), I learned that the mail-order prayer service was founded by the Reverend James Ewing, a guy who's been schooling televangelists in the art of preaching-for-dollars for the past fifty years or so. Ewing has taught men the likes of Oral Roberts how to target the poorest communities in the US (largely African American and Latino) by using U.S. Census reports to prey upon those most needy and desperate for "blessings". Ewing has accrued a small fortune over the years, money earned almost exclusively from "seed faith" tithes paid by the poor, elderly, and infirm.
For years Ewing battled the IRS in a tooth-and-nail fight to achieve tax-exempt status for his *cough* church, which according to
The Houston Press
, was designed "to separate you from your money":
After a years-long battle for tax-exempt status, the organization finally reached a stipulation agreement with the U.S. Department of Justice in 2000 granting that status. Critics are still scratching their heads over that one, as the Fifth and Ninth circuit courts had denied tax exemption years earlier, citing board members' "excessive" salaries, which ran in the hundreds of thousands of dollars. The courts also pointed out that Ewing's private printing and advertising businesses were paying for the mail blasts and ultimately recouping some of the donations. In 1999, the last year the organization made its financial records available, the group brought in $26 million.
Sound like a scam of epic proportions? Only if you're a
commie pinko bastard who hates America.
Indeed, to doubt the integrity of this clearly legit mail-order prayer service, you must be, at the very least, a
drug-dealing atheist cunt
. From the
St. Matthew's website
:*
Saint Matthew's Churches does not sell anything. In its mail sermons, it preaches that God answers prayer, which cannot be construed as a mail scam or mail fraud.

However, the published sermons and sacred literature sent free of charge by Saint Matthew's Churches crosses the paths of atheists; communists; drug dealers; criminals; the lunatic fringes of society; those who hate the United States, God and Christianity and those who hate us because we are gospel missionaries. They accuse all churches which mail sermons of mail scams and mail fraud.
However, former St. Matthew's employee named Valerija Kachovos begged to differ with her boss. According to sources, Ms. Kachovos claimed the thousands of letters and prayer requests sent in by needy respondents were separated from accompanying "seed money", ending up in the trash rather than in the hands of clergy and/or congregation. Wait, does Jesus own a Fellowes Powershred DS, too?! OMG.
In October 2005, Kachovos filed a
lawsuit
against Ewing under the
Racketeer Influenced and Corrupt Organizations Act (RICO).
Houston Press
:
According to the suit, Kachavos was a computer programmer for Saint Matthew's who began to question her employer's integrity after allegedly seeing the prayer requests hauled to an incineration company. Kachavos claims she was ultimately fired for asking too many questions.
Kachavos was unsuccessful in her pursuit of the church, and in 2007, in a dramatic turn of events, Ewing turned around and sued Kachavos. The court ruled in favor of St. Matthew's Church, finding that Kachavos' use of the church's private information constituted a a violation of the
Uniform Trade Secrets Act
. From the
court report
:
The trade secret in question is the national membership list of SMC containing sensitive and confidential personal information about SMC members, including member tithes, offerings, history of contacts and personal communications with SMC. In addition to finding Kachavos misappropriated a trade secret, the court also issued a permanent injunction requiring Kachavos to return the membership list to SMC. It further ordered Kachavos to pay SMC attorney fees of $7,500.
Kachavos later
appealed
the ruling, but the court affirmed its original judgment. Proof yet again, in the immortal words of the great Jim Croce, that you don't tug on Superman's cape, you don't spit into the wind, you don't pull the mask off the ol' Lone Ranger, and you don't fuck around with Mail-Order Jesus.
End Note: Strangely, about a week after I started writing this piece, the St. Matthew's website underwent some significant changes. It seems the site has been stripped down to one page, and no longer can one access the other areas on the site, including the page upon which the organization "debunks" its critics' claims of wrongdoing by accusing those claimants of drug-dealing and/or communist tendencies. The page is still linked to in the results of a Google search of "St. Matthew's Churches Scams", but a click on those links leads to an html message, aka: FAIL.** I was sad. Fortunately, I had already cut and pasted this gem (my favorite portion of the "debunking" section), in which the name of Golda Meir is invoked to validate the efforts of the great mail-order prayer service and to chastise its critics:
Golda Meir, the third Prime Minister of Israel, once said, "We will not roll over and die just to make our enemies happy." The same is true of Saint Matthew's Churches and all other churches which are wrongfully accused of mail scams and mail fraud.
Oy vey. If only Golda had owned a Fellowes Powershred DS.
*see end note
**Ah ha! That portion St. Matthews site has now been restored! Click here to view.